A Secret Aspect of Good Design
Quick, what does the Apple logo, a seashell, and the Parthenon have in common?
They all use the Golden Ratio, also known as the Golden section, Golden mean, or the Divine Proportion. It is similar to the Rule of Thirds and closely follows the Fibonacci sequence (1, 1, 2, 3, 5, 8…)
So, what the heck is this Golden Ratio?
And why should you care? The Golden Ratio is simply a mathematical number, that when rounded, equals approximately 1.618. If you had a rectangle, the longer part divided by the shorter part would equal the whole length divided by the longer part. When drawn together in a series of squares and rectangles, it creates a spiral.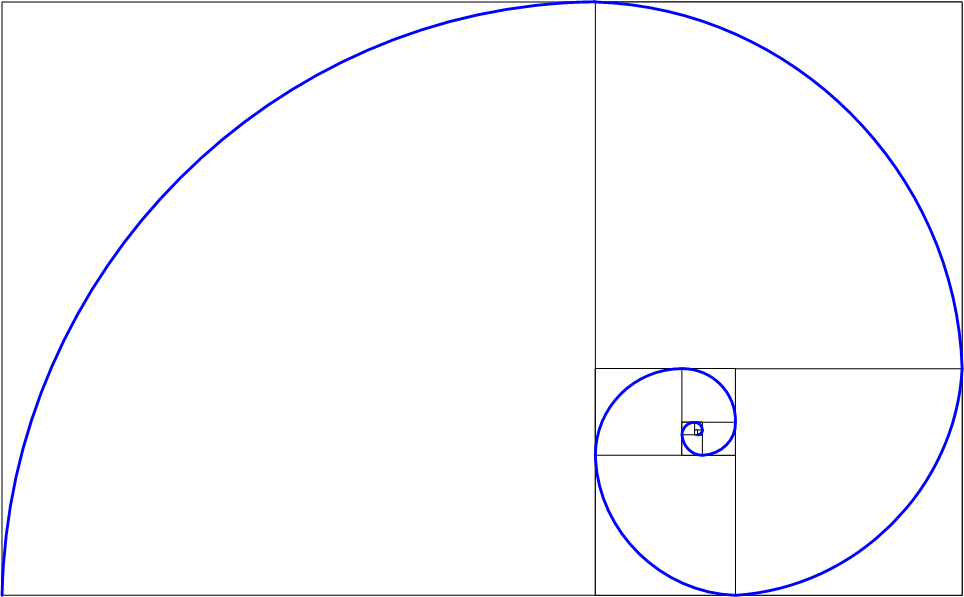 Did I lose you already?
You should care about this particular ratio because it's found everywhere: nature, art, design, and architecture have all used this magic proportion. Even the human face and body encompasses the Golden dimensions. This particular ratio is considered universally balanced and pleasing to the eye, across all time, cultures, and platforms.
The golden ratio is found practically everywhere.
Click To Tweet
The Golden Ratio is important in graphic design because…
Simply put, it means that design is just as much a science as it is an art.
It is, in part, why design works.
Graphic design is just as much a science as it is an art.
Click To Tweet
Now, I'm not saying that all design has to use some form of the Golden ratio to be successful. But oftentimes, good design follows some form of this ratio somewhere.
This can range from how columns on a website are split up, to where text falls on a poster, to the shape of a logo. Whether it's ever on purpose or a happy accident is up for debate.
For example, the famous Apple logo uses a ratio of 1:1.618. While the designer, Rob Janoff, maintains that this was not intentional, the fact that 1) it just happened to be those exact measurements and 2) the Apple brand and logo are enormously (and freakishly) popular, I think it's safe to say that the ratio has some type of innate appeal.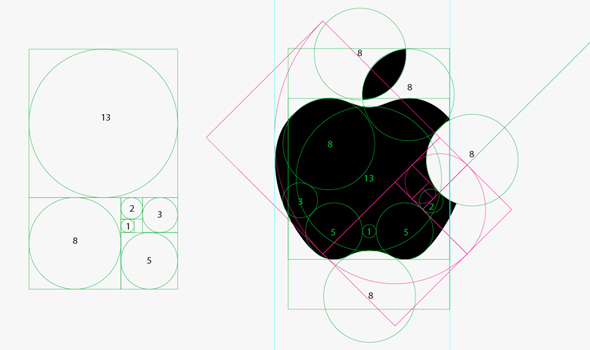 The Mona Lisa is argued to incorporate aspects of these numbers, as well as a variety of other famous works.
Past and present artists, designers, and architectures have recognized the power of this secret and have created accordingly.
Even in my own designs I'm exploring different ways of using the Golden mean.
A recent logo concept I'm working on incorporates a sun-like shape with 8 rays spiraling out. I intentionally followed the Golden spiral. The client and I both agree this is a winner, and we are both surprised at how friendly this shape is, despite its sharp edges.
At other times when I'm feeling stuck, this trusty ratio has come in handy and has been a lifesaver. Many times, while looking for inspiration, I'll notice that the designs which seem to draw me the most happen to have elements of the Golden section embedded somewhere in their composition.
This all just goes to show that subconsciously, the Golden ratio is attractive, even when consciously it shouldn't always make sense. Which is powerful design.
So what do you think?
Is the golden ratio secret overused or underappreciated?
Have you ever come across a particularly good (or bad) use of it?