A-little-known color change/mini history lesson on color psychology.
It's easy to take things for granted. For example, like the obvious given that boys wear blue and girls wear pink.
I don't know about you, but it's always very frustrating for me when a parent chooses to dress their infant in green or yellow, and I am forced to ask—without using the word "it"—what gender it is. Then they are offended and say, incredulously, "he's a boy/she's a girl!" Because it was oh so obvious.
Instead we take these social color cues for granted. Male=blue. Female=pink. And it has always been so. Or has it?
We take social color cues for granted.
Click To Tweet
But a drastic switch regarding this very issue of gender and color has happened over the last 100 years.
Up until the 1900's, babies were dressed in white. Apparently, no one seemed to care what the baby was until they actually started to walk. And then, get this, both boys and girls wore dresses and skirts until they were about five or six. Don't believe me?
Check out this mug of FDR when he was a baby. Yes that is a boy. Cruel, cruel parents.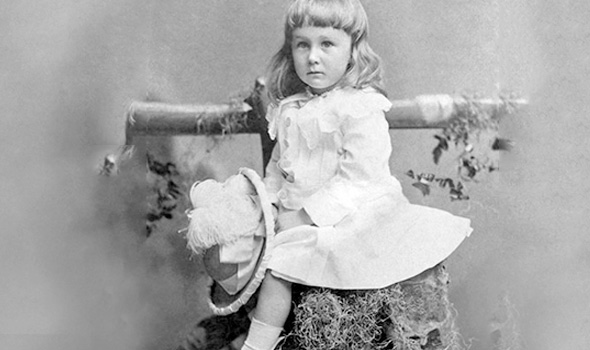 Wait, it gets better.
Right around 1920, parents were in the habit of dressing their infant boys in pink, and their infant girls in blue. As a June 1918 article from the trade publication Earnshaw's Infants' Department states,
"The generally accepted rule is pink for the boys, and blue for the girls. The reason is that pink, being a more decided and stronger color, is more suitable for the boy, while blue, which is more delicate and dainty, is prettier for the girl."
Duh.
It wasn't until 20 years later—in the 1940's—that this trend was reversed. No one knows why, but I'm sure there was reason for that as well. Maybe they realized pink wasn't such a strong color after all
We can only hope that the tide once again swings in favor or men wearing pink…but of course there are some who are already ahead of the game. Kudos to the real men out there.